Summer Ukulele Workshop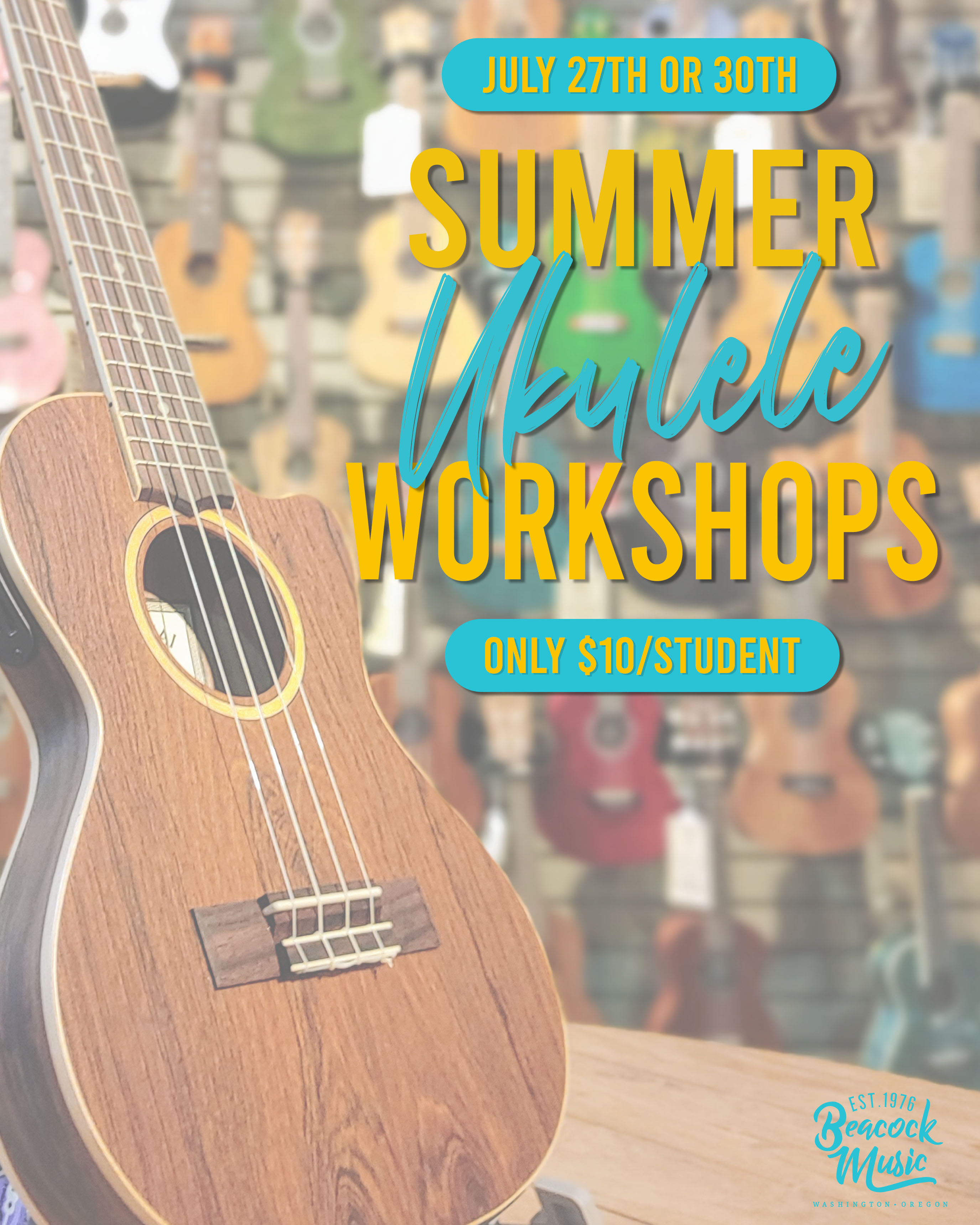 Learn something new and fun this summer! This one time workshop is designed to learn some basics about the ukulele in a low pressure environment. This workshop is taught by Allison Ruiz, and you won't want to miss it!
Workshop Times:
Wednesday, July 27th at 5:00-6:00pm for 12 and under
Wednesday, July 27th at 6:30-7:30pm for 12 and over
Saturday, July 30th at 10:00-11:00am for 12 and under
Saturday, July 30th at 11:30am-12:30pm for 12 and over
Price: This fun workshop is only $10 per student!
To register for this workshop please:
What if I have more students than ukuleles?: That's ok! We have enough ukuleles for everyone! Stop by a little early and borrow one of our ukuleles for no charge!

*Note: The class is instrumental only and appropriate for all ages. Vocal parts will be adapted to suit the instruments used by the students.
Email Education Center with Questions
If you are interested in this fun class, please fill out the form below and the Education Center will contact you!